Who We Are
Southeastern Massachusetts Pine Barrens Alliance (SEMPBA) is an all–volunteer charitable organization. Our mission is to build a network of federal, state, tribal and municipal agencies, environmental organizations, businesses and individuals to further environmental understanding, conservation and sustainable living within the globally rare Massachusetts Coastal Pine Barrens. SEMPBA is headquartered at The Center, at Center Hill Preserve, located 158 Center Hill Road in Plymouth, MA.
What We Do
SEMPBA focuses on the four most critical issues causing the decline of our Pine Barrens:
Fragmentation resulting from development, road construction, and non-native plants
Fire suppression and lack of habitat management
Illegal uses, i.e., off-road vehicles, dumping, and off-trail hiking
Lack of education and awareness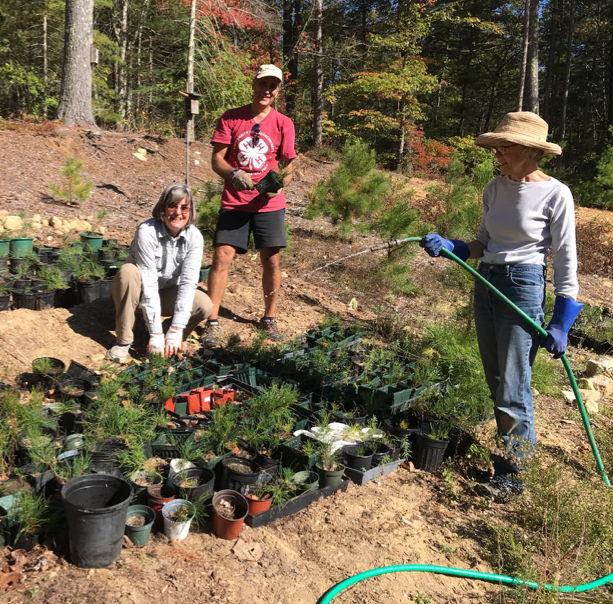 Wondering why we are so passionate about our Pine Barrens? It's all about understanding the ecosystem.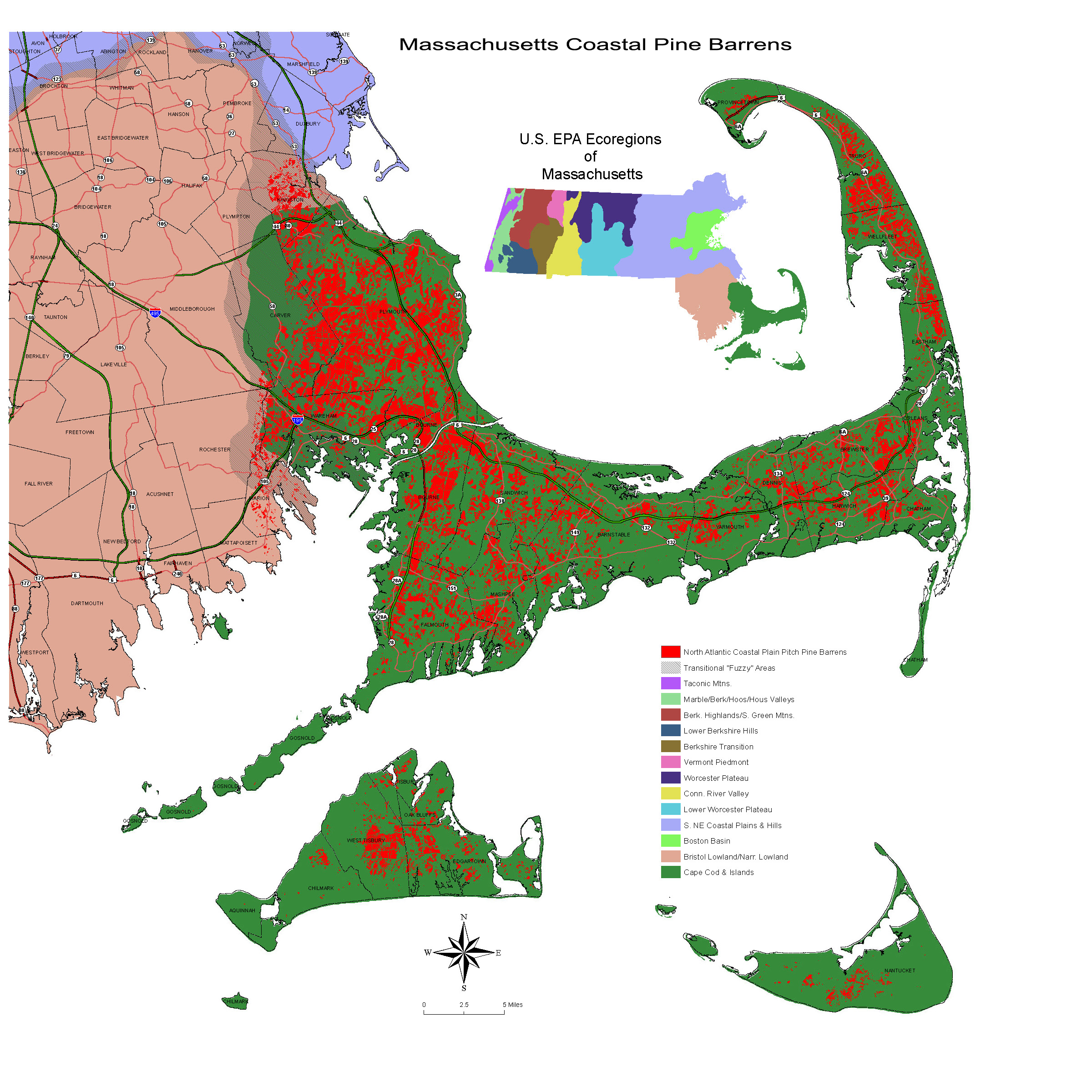 The map above depicts the Massachusetts Coastal Pine Barrens ecoregion. The red areas mark the pitch pine-scrub oak forests within the ecoregion. The forested areas alone are home to at least 72 state-listed species. Forests purify rainwater as it passes through the sandy soils into the Plymouth Carver Sole Source Aquifer, the only source of drinking water in the region.
The Massachusetts Department of Fish and Wildlife has state-listed 182 species of plants and animals in the Pine Barrens ecoregion as endangered, threatened or a species of concern. SEMPBA formed to help save the Pine Barrens recognizing no single organization (and there are over 200 in the region) or alliance will be able to save this special ecosystem. It will take a majority of the residents of this rare and beautiful region to stand up for greater protection of the environment and better community planning throughout the ecoregion.
The Pine Barrens ecosystem needs you. Please join or support the groups that are working every day to save the Massachusetts Coastal Pine Barrens ecoregion. Many are found on SEMPBA's Conservation Directory found here.